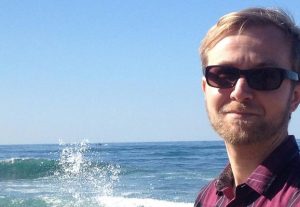 We are all pleased to welcome Dr. Ilmari Ivaska who will pursue his postdoctoral research at our Department.
Ilmari holds a PhD from the University of Turku, where he contributed to the Corpus of Advanced Learner Finnish. In his prior research, he has used a variety of Finnish corpora, such as the International Corpus of Learner Finnish (ICLFI), the Newspaper and Periodical Corpus of the National Library of Finland, the Finnish Text Collection Corpus, as well as the Finnish Dialect Syntax Archive.
Ilmari will be working as a Post-Doc researcher at the Department of Interpreting and Translation of the University of Bologna. He will participate in a project comparing texts written by first language users (Italian, English and Finnish), translations from other languages, as well as texts written by advanced learners of the respective language.
In May 2017, the Language Bank of Finland has chosen Ilmari as the researcher of the month. Read here the full interview where he tells us about his research.