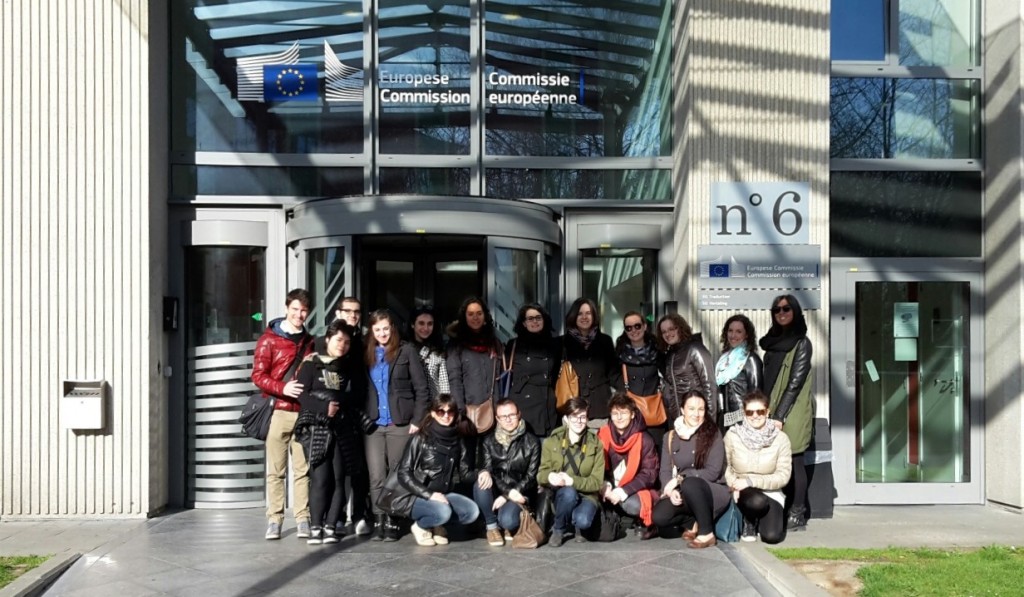 A group of final year students of the Master's Degree in Specialised Translation recently took part in a study visit to the EU DG Translation in Brussels. The group was led by Claudia Lecci, coordinator of the MA module "Technologies and Methods for Translation".
Our students had the opportunity to visit the EU DG Translation offices and to meet the DGT Translation officials of the Italian Department.
Activities arranged for the day included presentations held by DGT officials on different subjects, e.g. web translation, traineeships, recruitment and translation workflows.